NOTE: This website is new, and under construction. While there will always be room for periodic updates and maintenance, we're currently building the foundations and filling in the basic furniture, so to speak. Please have patience as the content will, for now, be nowhere near a state of completeness.
Best regards,
The Webhamster
~ ¤ ~
All the artwork featured in the book "Cries of the Soul" is created by Arvata.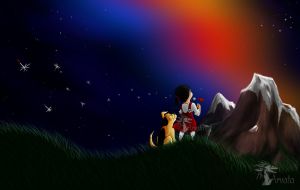 "SKY GAZERS"
Cover image, wrapping around both the entire front and back of book.
~ ¤ ~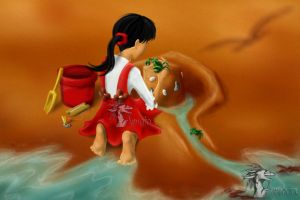 "SAND CASTLE"
Illustration on the back cover. The beach was one of Little Khara's
favourite places, and building sand castles and capturing little crabs
were some of her favourite things to do there.
~ ¤ ~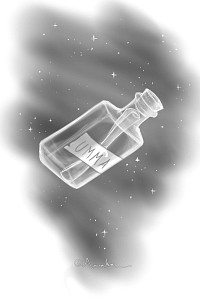 "BOTTLE IN SPACE"
"Dear Umma. If only I could send a message in a bottle that might
reach you across the stars, to tell you how terribly much I miss you."
~ ¤ ~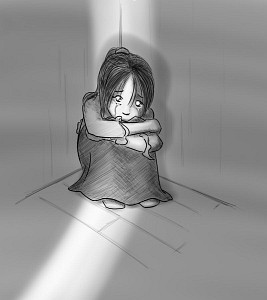 "BROKEN"
Much of the time, Little Khara felt like this; a crying,
frightened little girl, huddled up in a dark corner of a closet.
~ ¤ ~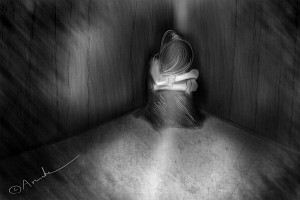 "BROKEN" (original)
This was the first version of Broken, and it was (possibly incorrectly)
concluded that the details in the darker parts would get muddled in
print, so another, simpler version was commissioned.
~ ¤ ~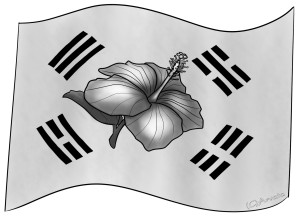 "HIBISCUS"
The Hibiscus is the national flower of South Korea, so it seemed quite
fitting to place it on the flag.
~ ¤ ~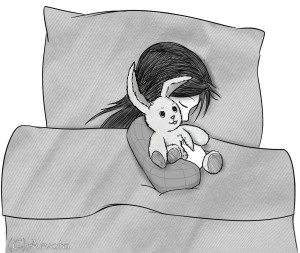 "SLEEPYTIME"
Little Khara sleeping with Sunniva, her favourite
stuffed bunny, in her arms. Even today, Sunniva carries
the imprint of Khara's thumb on her stomach.
~ ¤ ~